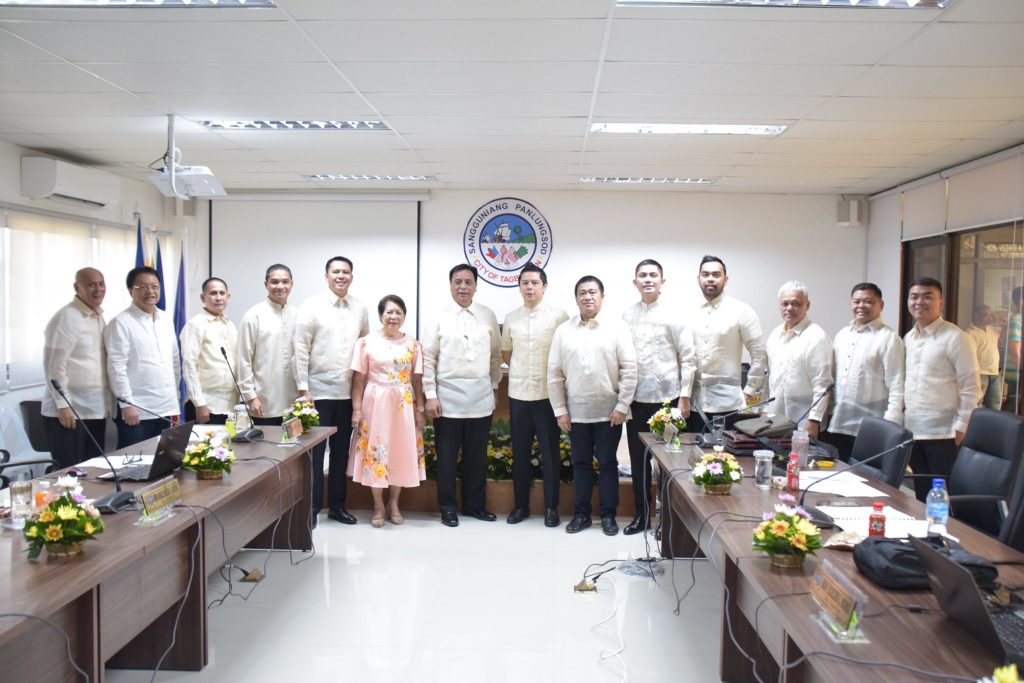 The 14th Sangguniang Panlungsod of Tagbilaran convened for the first regular legislative session at the SP Session Hall on July 5.
Re-elected City Vice Mayor Jose Antonio S. Veloso, presiding the inaugural session, urged the re-elected and newly-elected city councilors to set aside political differences and work together in promoting the interest and well-being of the constituents.
"Together, let us make the most of this opportunity and continue working to change the lives of our Tagbilaronons for the better. As we take up this mantle of leadership, let us remember that we are one team and that we have a collective responsibility towards our people," he said.
City Mayor John Geesnell L. Yap, ll, who attended the session, congratulated the city councilors and emphasized the need to continue building executive- legislative partnership to advance development in the city. Mayor Yap solicited support for the priority programs of his third and last term as these will serve as his administration's legacy for the people of Tagbilaran.
The Members of the City Council responded to the call of unity and, in their individual speeches, reiterated their commitment to join hands for the accomplishment of the projects and programs of the city.
During the session, the 14th Sangguniang Panlungsod adopted P.R. 129-19 which organized the membership of the different standing committees and established the administrative councilor districts, pursuant to the Charter of the City of Tagbilaran.
The heads of the different offices under the city government attended the maiden session.