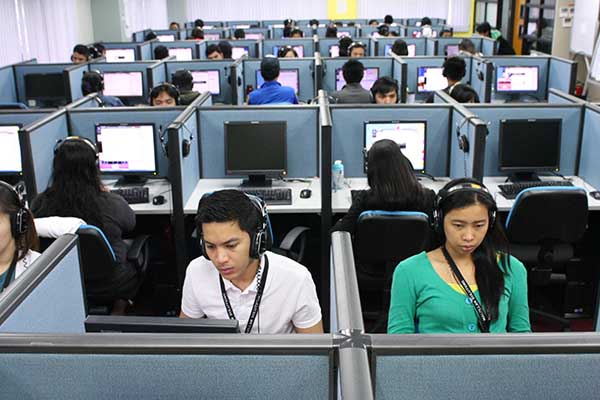 The City Government of Tagbilaran is making waves in the information technology-business process management (IT-BPM) industry. With the passage of the First Movers' Ordinance by the 14th Sangguniang Panlungsod, the City is opening its doors to major players in the IT-BPM industry.
In the said ordinance, authored by former City Councilor Greggy S. Gatal and sponsored by City Councilor Nerio "Butche" D. Zamora, Tagbilaran City is recognized as one of the "New Wave Cities" because of its "sufficient and reliable telecommunications and power infrastructure, availability of qualified talents to sustain and grow the operations, and safe and secure business environment" In addition to that, the city is one of the premiere tourist destinations of the country, frequented by local and foreign tourists. Yet despite numerous efforts of the City Government to promote its IT-BPM industry, only the small players have invested in our city, leaving our talents to apply elsewhere and work in the bigwig IT-BPM companies in Metro Manila and Cebu.
Through the First Movers' Ordinance, a privilege shall be granted to the first Information Technology-Business Process Management (IT-BPM) Voice Industry locator who shall meet the following requirements, such as a. having an established track record in the IT-BPM industry and must be a global IT-BPM company having operations in other countries outside of the Philippines; b. have an actual seat of operation of at least 500 in the opening of its operation; c. have the needed space, duly fitted-out, ready for occupancy and operation; d. have a basic entry wage level of at least thirty-percent (30%) over and above the minimum wage of Tagbilaran City as determined by the Regional Tripartite Wage Regulatory Board; and e. give priority employment to the residents of Tagbilaran City, except managerial and highly technical positions.
A First Mover in the business world is a company that aims to gain an advantageous and perhaps insurmountable market position by being the first to establish itself in a given market. The first company which will meet the requirements shall enjoy the privilege for a period of twelve (12) months of exclusive right to operate as a major Information Technology-Business Process Management (IT-BPM) Voice Industry operator in the City of Tagbilaran from the effectivity of this ordinance.
Vice Mayor Jose Antonio S. Veloso, presiding officer of the 14th Sangguniang Panlungsod, expressed that with the passage of the First Movers' ordinance, it will bring technology opportunities to the City and is one way of leveling the playing field in the community, both in job generation and in trade opportunities.