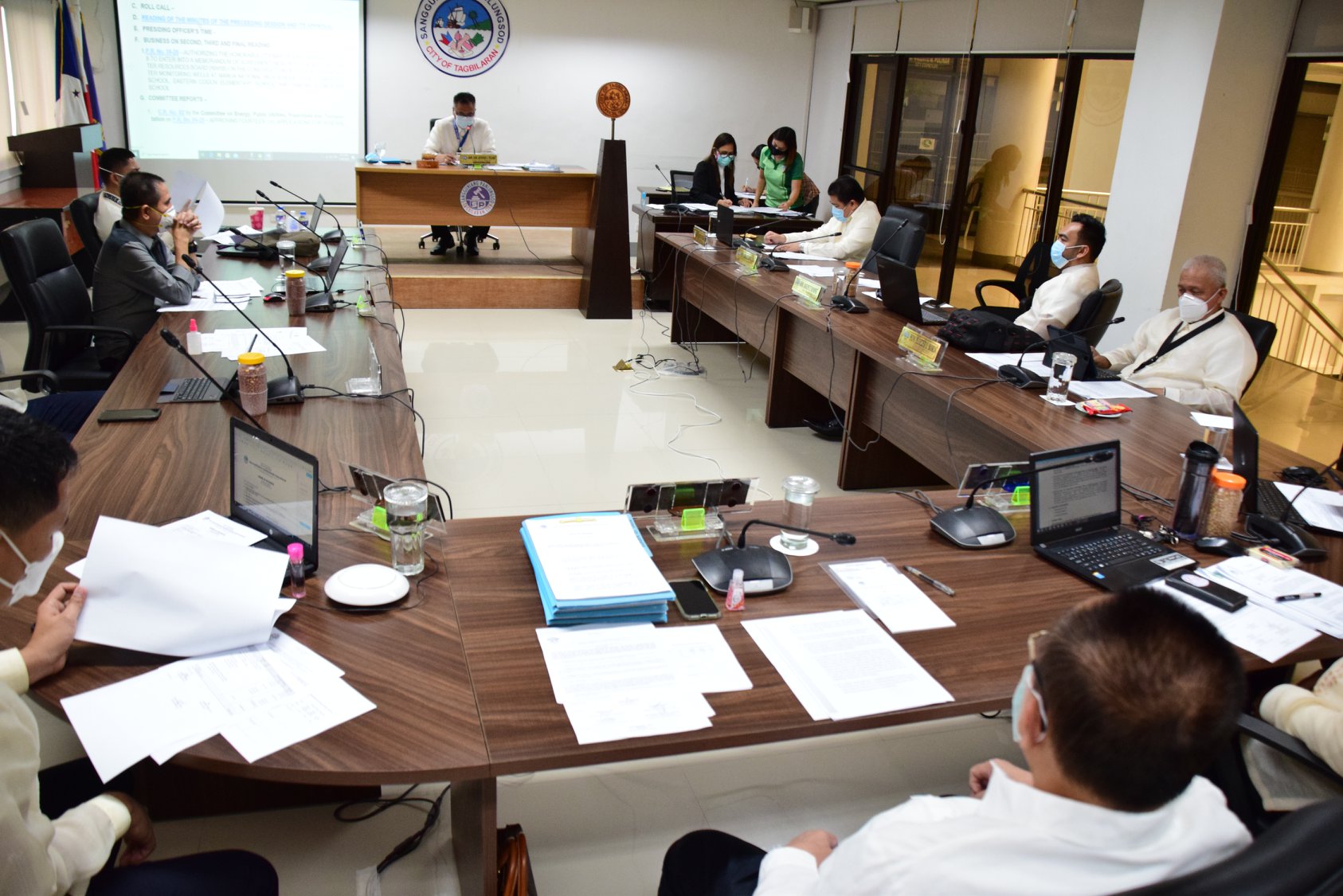 The 14th Sangguniang Panlungsod, led by City Vice Mayor Jose Antonio Veloso have once again approved another supplemental investment program amounting to P96, 906,213.00 as presented by the City Budget Officer Marysol O. Perocho.
The supplemental investment program will include the P40 million Bayanihan Grant which is equivalent to the City's one-month Internal Revenue Allotment(IRA), the remaining P56 million will be sourced from the City's savings from discontinued projects. From the P56 million, P22 million comes from the Sangguniang Panlungsod after the City Council unanimously agreed in previous sessions to defer the construction of the SP Legislative Building and to use the funds for additional purchase of protective equipment and other necessary medical supplies for the City's COVID19 response.
The P40 million Bayanihan Grant shall be used to augment the purchase of more sacks of rice so that all households of Tagbilaran City can receive one sack of rice per household. Last April 7, the City Council approved supplemental budget amounting to P49 million, wherein P34million was used in purchasing the first batch of sacks of rice to be distributed as soon as possible.
The P56 million will be used for the payment of Covid-19 Hazard pay, purchase of testing kits and swab booth, accommodation of frontliners, common medical supplies and wages for additional health manpower and other expenses needed to combat the harmful effects of Covid-19.
The Covid19 Hazard Pay amounting to not more than P500/day per person will be granted to the government employees and workers engaged through contract of service or job order basis who physically report during the implementation of the Enhanced Community Quarantine.