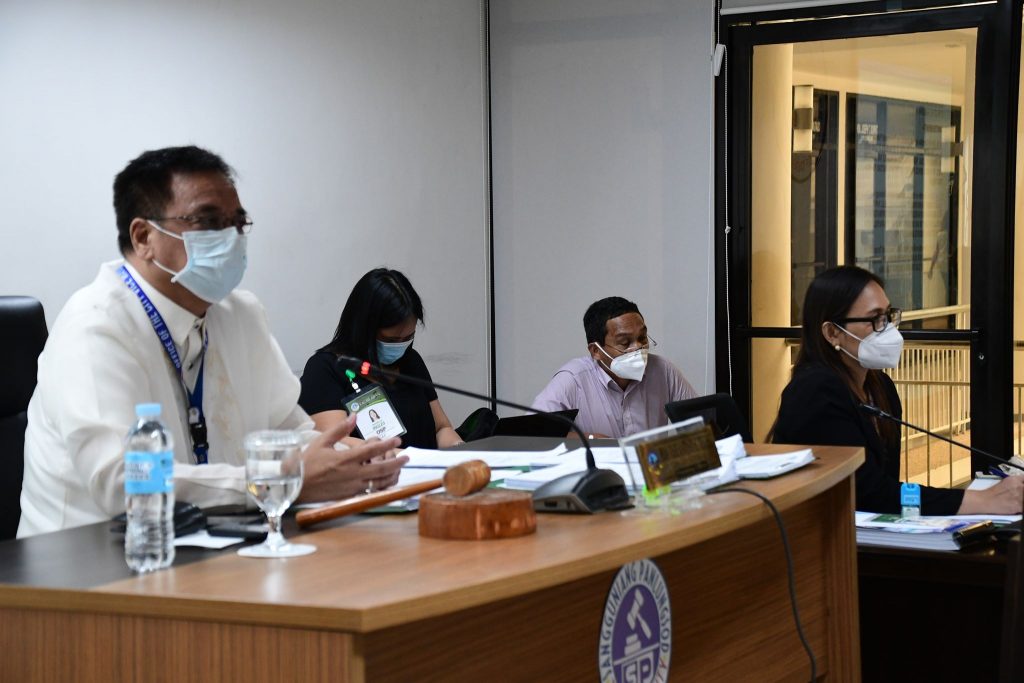 The Fourteenth Sangguniang Panlungsod of the City of Tagbilaran, led by City Vice Mayor Jose Antonio S. Veloso, enacted Proposed Ordinance 14-20 in their first session for the month of May. The ordinance Prohibiting certain acts relative to the handling of COVID-19 Human remains, including those categorized as probable and suspected cases, of funeral service providers and imposing sanctions for violation thereof is sponsored by Committee on Health, Sanitation and Environmental Protection Chair, Hon. Eliezer L. Borja.
Under the said ordinance, a price freeze is imposed on the cost of all funeral services provided by funeral homes, parlors, mortuaries and other related service providers for the entire duration of the State of Calamity due to the COVID-19 pandemic. Funeral services shall include, but not be limited, to the following:
a. Transport or transfer of human remains;
b. Embalming and other body preparations;
c. Funeral planning;
d. Coordination with the cemetery;
e. Use of the funeral home for the viewing, ceremony or memorial service;
f. Casket;
g. Use of hearse or limousine;
h. Cremation or Interment;
Prior to its approval, Hon. Nerio D. Zamora II and Hon. Agustinus V. Gonzaga proposed amendments to the proposed ordinance to make it more specific and consistent with the DILG memorandum 2020-063 providing for the Interim Guidelines on the Management of Human Remains for Patient Under Investigation (PUI) and Confirmed Coronavirus Disease 2019 (COVID-19) Cases. Hon. Zamora pointed out that in order for the right to privacy not to be infringed, it must be specified when disclosure of identity and other personal details of the deceased COVID-19 or PUI patient is allowed. Hon. Gonzaga suggested that the proposed ordinance include the provisions in DILG MC 2020-063, which allows disclosure of personal information of the deceased when there is a written consent, for purposes of contact tracing and if there is necessity to disclose information due to political or social status.