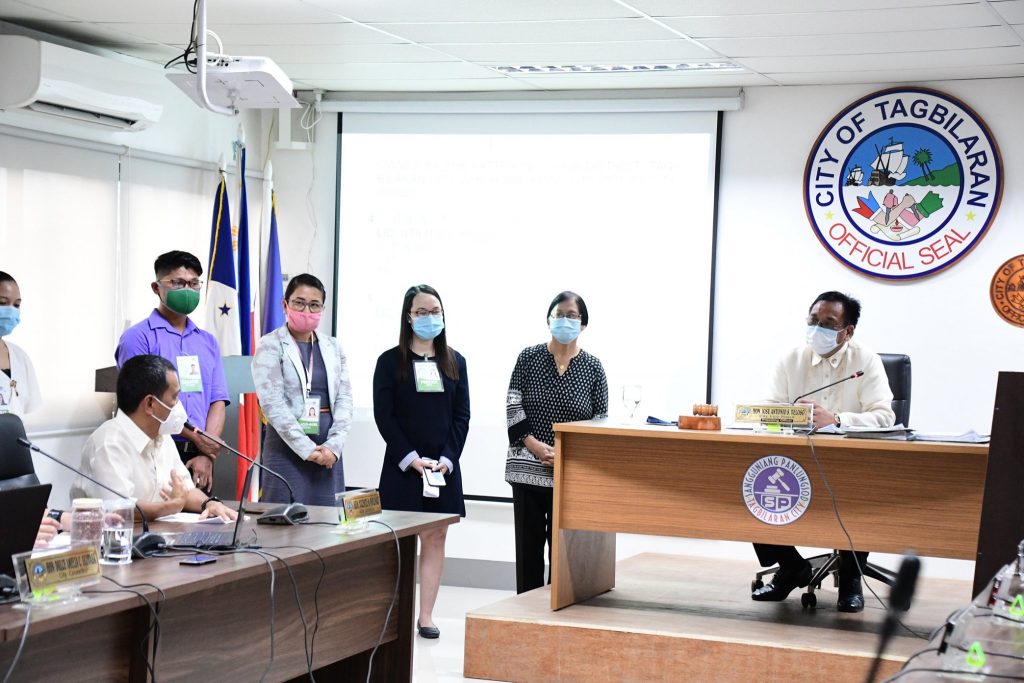 The 14th Sangguniang Panlungsod warmly welcomed the Tagbilaran City College Faculty members during the latter's courtesy call in today's regular session.
The TCC faculty led by Mr. Leonides L. Borja, OIC of TCC, Ms, Teotima Amborgo , TCC consultant and Ms. Mitch Fortich, TCC Focal person thanked the Vice Mayor Jose Antonio S. Veloso and all the members of the Sangguniang Panlungsod for approving the funding for the construction of Phase II of the Tagbilaran City College Building. As of July 16, there are already more than 800+ enrollees in the City College with 40% of the enrollees coming from Tagbilaran City. Tagbilaran City College will be employing 2 modes of teaching for this coming semester. For those living near the city premises and have stable internet connection, they will be having online classes. For those living in areas with internet connectivity issues, a modular type of teaching is deemed more practicable.
TCC is encouraging more students from Tagbilaran City to enroll and will be working with the Liga ng Mga Barangay to help disseminate this information.The Tagbilaran City College is still open for enrollment until August 24. Start of classes will also be on August 24.