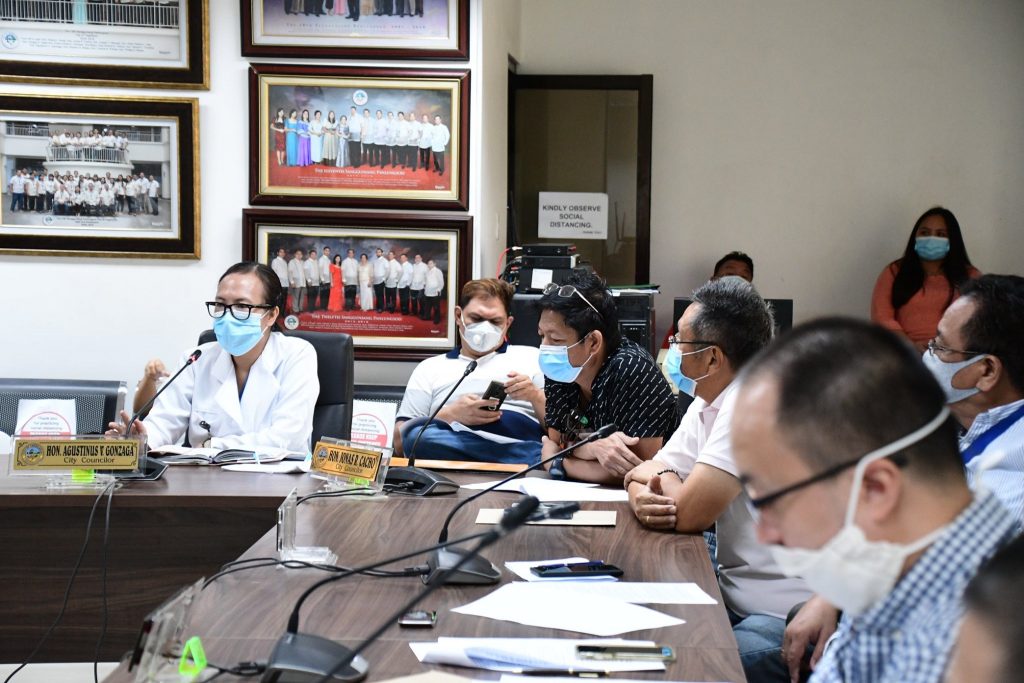 With the community transmission of COVID-19 already confirmed in the City of Tagbilaran, the Fourteenth Sangguniang Panlungsod of Tagbilaran, led by its Presiding Officer, City Vice Mayor Jose Antonio "Toto" Veloso, heightened its efforts in the fight against the further spread of the disease.
In addition to the preventive measures imposed under City Ordinance No. C- 297, series of 2020, the City Council approved today on 3rd Reading Proposed Ordinance No. 16-20 requiring institutions and commercial establishments in the City of Tagbilaran to set up accessible handwashing stations visibly located within their premises to encourage the practice of frequent handwashing.
Regular handwashing has been shown to significantly reduce the transmission of diseases and infections, and as such, is critical in the city's response against COVID-19. The availability of accessible handwashing stations in all places where people frequent in the City is expected to facilitate the "new normal" by encouraging a positive shift in hygiene behavior.
The Ordinance requires institutions, such as schools and places of worship, and commercial establishments with common areas accommodating at least 25 people at one time to install handwashing stations, equipped with continuous supply of water and liquid hand soap. Whenever the installation of a handwashing facility is not feasible, the setting up of a hand sanitizing station, in place of a handwashing station, may be allowed subject to the approval of the City Health Office.
Prior to its approval, the Committee on Health, Sanitation and Environmental Protection, the sponsoring committee headed by its Chairperson, City Councilor Eliezer 'Ondoy" Borja, solicited the support of the business sector and the barangay officials for the approval of the Ordinance during a meeting/ hearing conducted last July 21, 2020.
The Sangguniang Panlungsod hopes that the implementation of additional health measures, especially in business areas, will help boost consumer confidence in order for the city to slowly begin its economic recovery.
The drafting of the Handwashing Station Ordinance of the City of Tagbilaran was with the assistance of the USAID SURGE Project.