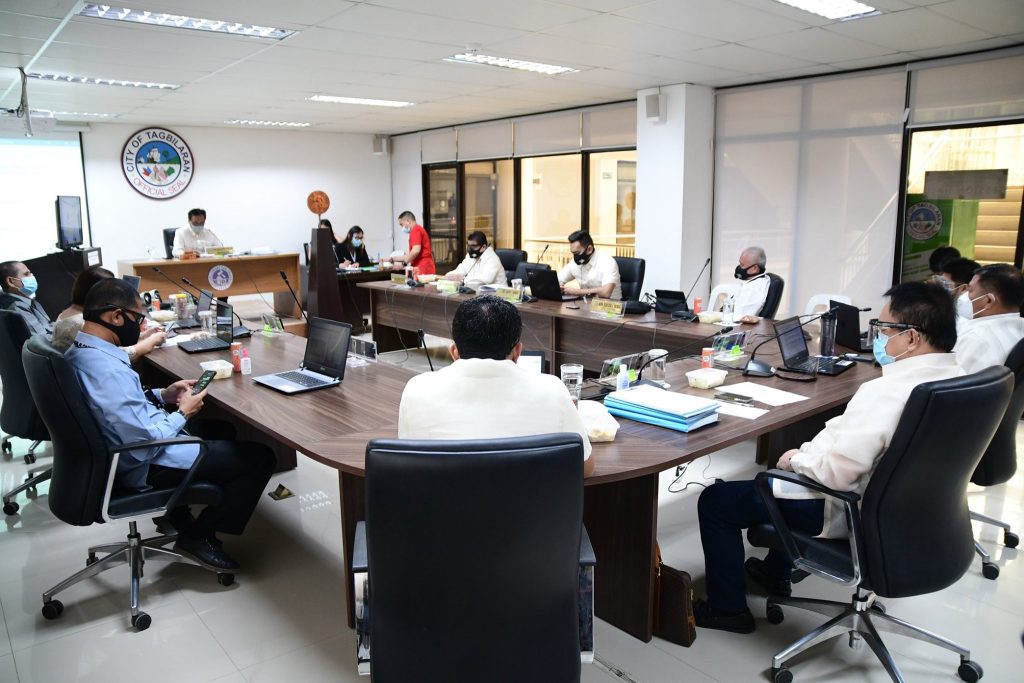 The Fourteenth Sangguniang Panlungsod, led by Honorable Vice Mayor Jose Antonio S. Veloso, have noticed the consistent rising trend of confirmed community Covid-19 transmission in the city. Hence, they have approved an ordinance requiring the mandatory wearing of face masks, stringent practice of physical distancing and adherence to the executive orders issued by the City Mayor. These are to be strictly practiced by all persons within the territorial jurisdiction of the city of Tagbilaran, during the declared community quarantine period and for any extension thereafter.
The Ordinance highlights the importance of wearing face masks at all times, more specifically, when going outside of the residence, at the workplace, when entering government buildings and offices, and while in public spaces. However, the council deemed that there are exceptions to this rule. During a lengthy discussion and brainstorming, the council has determined that those who are riding inside an enclosed private vehicle, or are eating inside a restaurant or in public spaces, and performing strenuous physical activities and work as allowed by the IATF, are exempted from wearing face masks, provided that physical distancing of at least one meter is strictly observed.
The Ordinance also requires the active participation of the barangay, so as to curb the rising trend of community Covid19 transmissions. Barangay officials, with their barangay tanods, are asked to strictly enforce the adherence of the people within their jurisdiction, to the wearing of face masks, observing physical distancing, and following Covid19-related executive orders.
Furthermore, before the filing of a case against the violators, first-time offenders who admit to their offense prior to the filing of said case, shall be entitled to a compromise fee of merely five hundred pesos, instead of the fine of three thousand to five thousand pesos.
The Ordinance was passed by the Committee on Health, Sanitation and Environmental Protection, headed by Hon. Eliezer Borja.