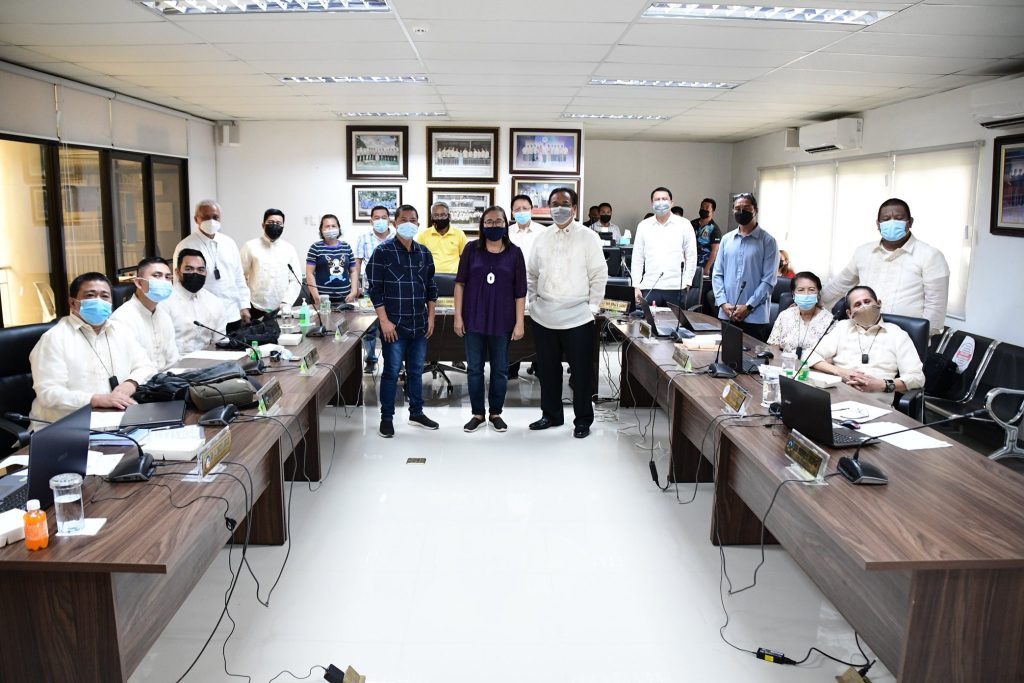 The 14th Sangguniang Panlungsod of the City of Tagbilaran, led by the City Vice Mayor Jose Antonio S. Veloso, was graced with the presence of National Anti-Poverty Commission Usec. Paterna M. Ruiz during the session held on March 5, 2021. Usec. Ruiz presented to the council the Matrix of Updates and Action Points for the Members of the Convergence Program of NAPC which is entitled, "Building Homes, Building Lives, Building Communities: A Gender Responsive Urban Poor Convergence Program Anchored on the Housing Resettlement Project of the City of Tagbilaran, Province of Bohol under the Convergence Platform of NAPC.
The program aims to achieve a Gender Responsive Poverty Reduction Measures of the City of Tagbilaran Anchored on Socialized Housing Project by engaging national agencies toward poverty eradication, implementing poverty recovery plans and the anchor project on housing and extending technical assistance of the identified poverty interventions.
In her update, Usec. Ruiz unveiled that they will be starting socialized housing projects in Poblacion I and Cabawan. They are planning to put up 3-4 mid-rise buildings with 3 or 4 floors. Each building shall have 50 units with a floor area of 40 square meters per units which will house 400 families in Poblacion I. In Cabawan, the NAPC eyes 11,146 square meters of land which will be used to build duplex type houses with target beneficiaries of 144 families which are informal settlers from Amakan, Dampas, Booy, Poblacion I and Manga.
Considering the magnitude of this program, the NAPC has tapped the following members of the Convergence Program;
NAPC as Lead Agency, GST Training of Leaders/ Social Preparation
LGU of the City of Tagbilaran – Technical Services, Site Development
Socialized Housing Finance Corporation – Loan: Lot Acquisition and Housing Construction
DENR – Penro/Cenro – Technical Services
DSWD – Livelihood
DOLE –Livelihood
TESDA – Capacity building
Bohol Light
Tagbilaran Water District
DPWH – Technical Services
DTI – Livelihood
DOLE – Livelihood
Homeowners Association
Taghap Surveying Services – Technical
United Architects of the Philippines – Bohol Chapter
This will be a huge project and it will need all the help it can get from the different members of the Convergence Program. Each members' contribution is crucial for the implementation and success in the fulfillment of the right of decent housing and community for the informal settlers who are fisherfolks, workers in the informal sector, women and children.