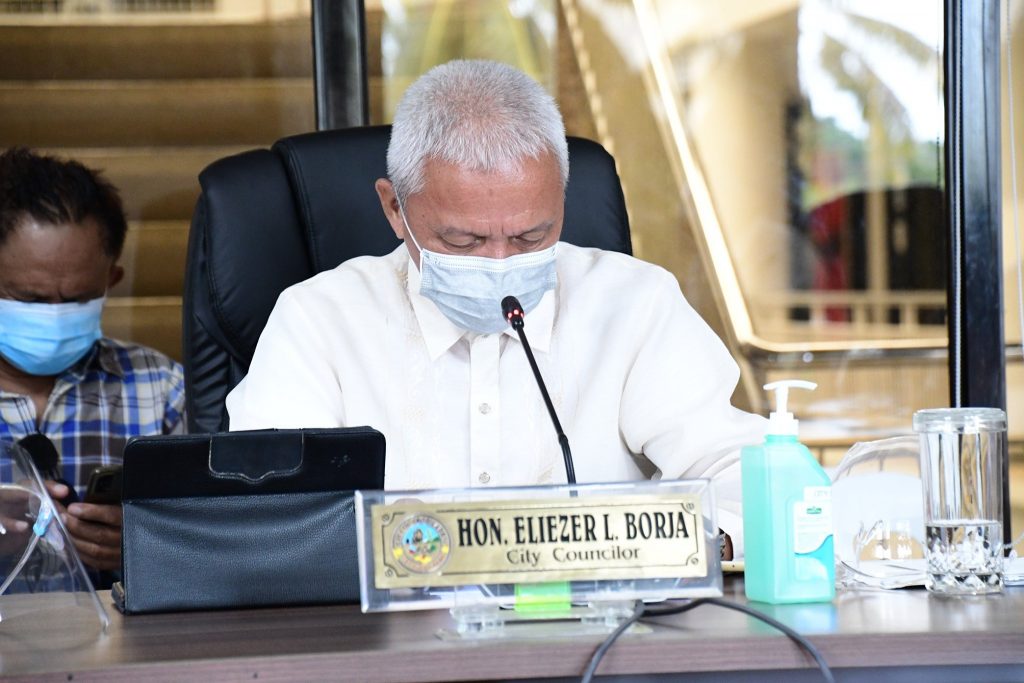 May 7, 2021 – City Vice Mayor Jose Antonio S. Veloso presided the first regular session of the 14th Sangguniang Panlungsod for the month of May. The city council tackled 2 Proposed Ordinances, 4 Proposed Resolutions and 7 committee reports. These reports include the committee report from the Committee on Peace, Public Order and Safety which discussed the concerns raised by the Sangguniang Barangay of Taloto to regulate the speed limit of all kinds of vehicles passing through the Taloto Coastal Road and Taloto-Ubujan Road both located in their barangay.
Hon. Eliezer L. Borja, chairman of the committee, conducted a meeting along with other members of the committee namely: Hon. Nerio D. Zamora II, Hon. Raul T. Aparicio II, Hon. Jonas R. Cacho and invited Taloto Punong Barangay Hon. Eugene Zamora to investigate this matter. During the course of their discussion, the committee presented to PB Zamora that the city council already passed an ordinance last April 2020, City Ordinance No. C-299, which amended Section 11 of City Ordinance No. 189, Speed Restrictions along streets/roads within the jurisdiction of the City of Tagbilaran which state as follows:
MOTORCYLCES,
CAR, JEEPNEY AND THE LIKE
MOTOR TRUCKS AND BUSES
1. On open highways or Country roads with no "blind corners"
40 km per hour
40 km per hour
2. On "through streets" or avenues clear of traffic, with no "blind corners" when so designated
40 km per hour
40 km per hour
3. On City streets and roads light traffic, when not designated "through street"
30 km per hour
30 km per hour
4. Through crowded streets approaching intersections at "blind corners" passing school zones, passing other parked vehicles or for similar dangerous circumstances
20 km per hour
20 km per hour
The city council approved the committee report which recommended that since the ordinance is already in place, the Barangay Council of Taloto should coordinate with the City Traffic Management Office for the installation of traffic signs showing the speed limit restrictions along Taloto Coastal Road and Taloto-Ubujan Road and to urge the City PNP- Traffic Division to conduct "Oplan Sita" on that area.