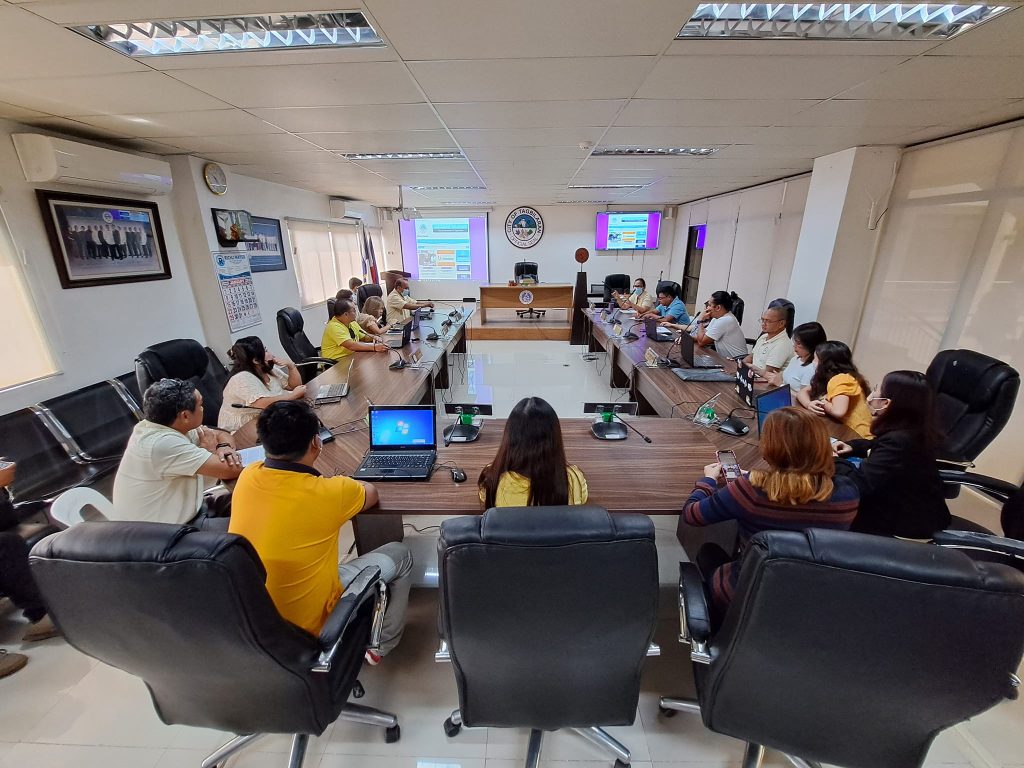 In adherence to the order of City Mayor Jane Censoria C. Yap, directing full digitalization of all City Government transactions, the Office of the Sangguniang Panlungsod brings its legislative tracking ONLINE. Constituents and concerned offices can now monitor legislative updates, requests and petitions simply by visiting the official website of the Sangguniang Panlungsod – Tagbilaran City: sp.tagbilaran.gov.ph. All matters referred to the respective Sanggunian committees and their real-time updates can be viewed through the REFERRAL LINK.
( https://sp.tagbilaran.gov.ph/referralspage/ )
To put into motion the implementation of the program, Mr. Rey Cupla, IT SP Staff and Mr. Diomedes Oguis, in-charge of the committee referrals of the city's legislative department conducted a legislative tracking orientation for all concerned SP Staff at the SP Session Hall. Truly, this operationalizes the commitment of the 15th SP for a transparent and accountable governance and to bring government services much closer to the people.
For more information, contact us through 411-2222 local 170 and 173.