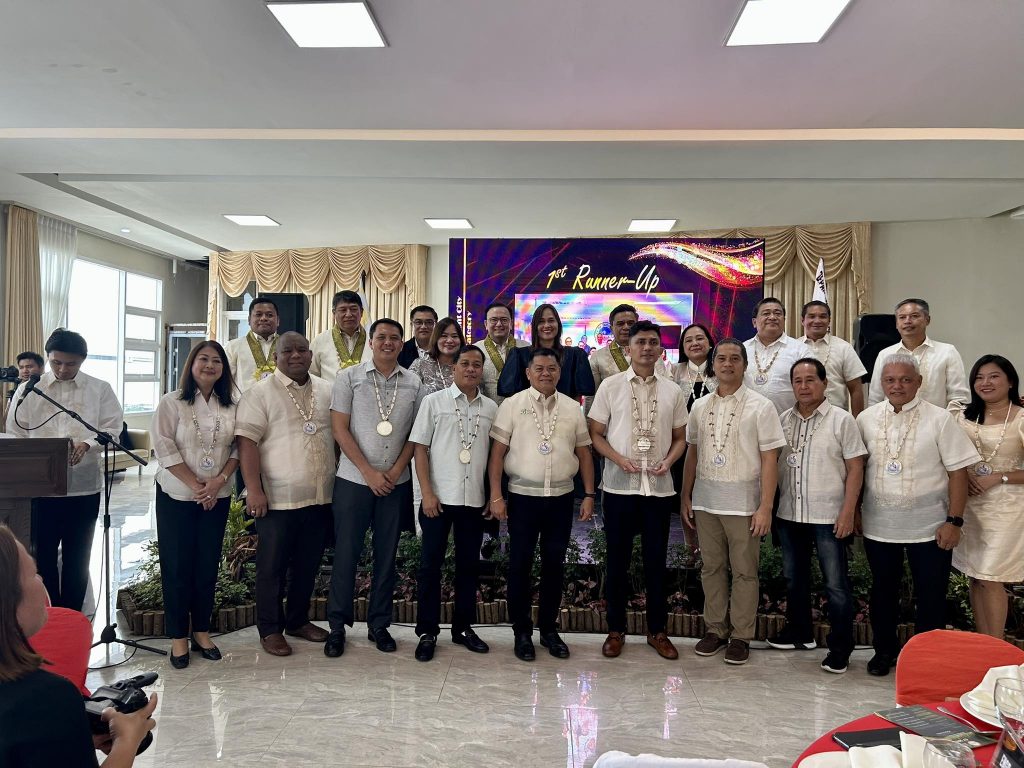 The Sangguniang Panlungsod of the City Government of Tagbilaran was awarded for the first time as one of the best performing legislative councils under the component cities category in the entire region of Central Visayas besting other component cities in the Provinces of Cebu and Negros Oriental. Tagbilaran City, the lone city of Bohol, garnered the second spot, while Bogo City of Cebu and Dumaguete City of Negros Oriental garnered the first and third spot respectively.
Last September 18, 2023, the Regional Awards Committee assessed the compliance and performance of the 14th Sangguniang Panlungsod under the leadership of then Vice Mayor Jose Antonio S. Veloso based on the following criteria: Responsiveness of the Legislative Agenda, Availability of Legislative Documents, Effectiveness of Performance of Sanggunian, Efficiency of Performance of Sanggunian, Legislative Citations and Awards, and Capacity Development for Legislators and Staff.
The Local Legislative Awards launched by the Philippine Councilors League (PCL) in partnership with the Department of Interior and Local Government (DILG) recognizes the exemplary performance of city and municipal councils that help build meaningful local administration and development and ultimately contribute to the attainment of desirable socio-economic and environmental outcomes.
The awarding ceremony for the LGUs who have performed outstandingly in the Regional Level Assessment of the CY 2023 Local Legislative Award (LLA) is currently being held at the 9th floor of Cebu City Hall this November 16, 2023. DILG-Region 7 Regional Director Leocadio Trovela handed the Plaque of Recognition to DILG-Bohol Provincial Director Jerome Gonzales and to the proud members of the council, namely: Vice Mayor Adam Relson L. Jala and City Councilors Nicanor S. Besas, Eliezer L. Borja, Fausto S. Budlong, Jose Esteban Timoteo S. Butalid, Charles T. Cabalit Jonas R. Cacho, Gemma M. Inting, Odysseus C. Glovasa, Malvin Misael C. Torralba, Nerio D. Zamora II, Mary Jane D. Ruiz (LnB President) and Glicelle D. Policianos (SK Fed President) together with SP Secretary Lynneth Mae S. Ibba and CLGOO Juliet C. Olalo.